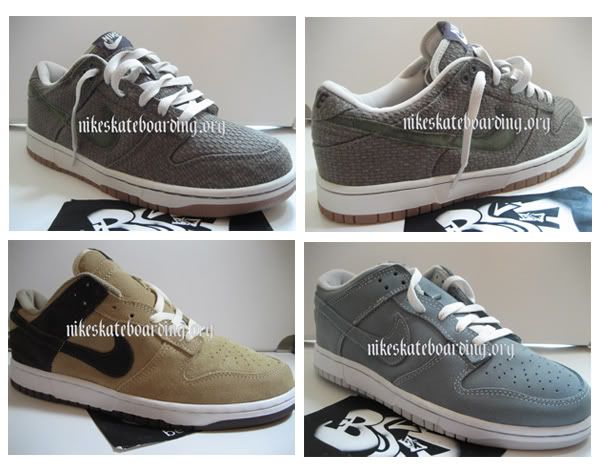 Nike will be realeasing a new color Dunk Low -Green Hemps with "grasshopper green" swoosh..
The 2nd n 3rd samples are all Suede silver blue n Light brown/Brown colorways..enjoy n peace
More pictures after the jump..
More from Dunk
---
The second batch of GR SBs for July has landed in stores, and this time it's the Dunks. On sale …
Nike SB Dunks in various colors and sizes. Click image for detailed pictures.
Goods will be releasing NSW Dunk Hi x Questlove Pack on Saturday, March 5th @11am. They will be releasing both …
Editor Picks
---