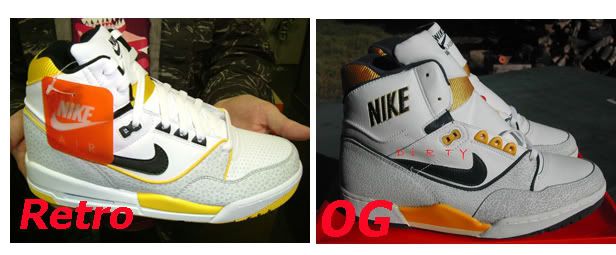 Quote: assaults look crap !! they have taken the midsole off an air revolution or something and chucked it on this sample for no particular reason
Nike – please listen, and please leave it with just the original colours. seriously !!!
Quote SF: Before all the hardcore OG heads start screaming foul play, we have spoken to our contacts and the midsole on this sample will not be the one that goes into production. Hopefully when the finished sample comes out, it will resemble the original shoe.
Info n Images: NSB'er dirty via Sneaker Freakers
More from Offbeat Info
---
Just in this afternoon via the good people over at Premier is this clean looking dunk high from Nike SB. …
After weeks of rumors, Bonnaroo has confirmed earlier this morning that U2 will make their first apperance headlining a US …
Complex Magazine has gathered together their list of "The 20 Sexiest Female Nike Athletes of All Time." Check it …
Editor Picks
---