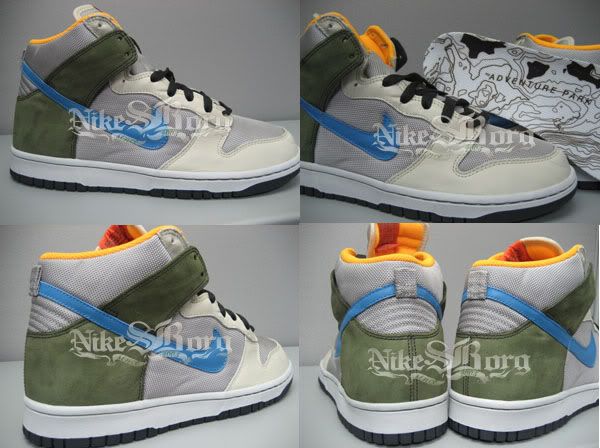 Pictures shown are the upcoming relase of Dunk Hi "Adventure Park" in Forsty Green/bonnie blue-grey..
insole printed "Adventure Park" and believe to be a golf course map..
Dont mistaken that these are the journey release world cup edition or lemonades its different although they look alike..
enjoy n peace
More from Dunk
---
The second batch of GR SBs for July has landed in stores, and this time it's the Dunks. On sale …
Nike SB Dunks in various colors and sizes. Click image for detailed pictures.
Goods will be releasing NSW Dunk Hi x Questlove Pack on Saturday, March 5th @11am. They will be releasing both …
Editor Picks
---