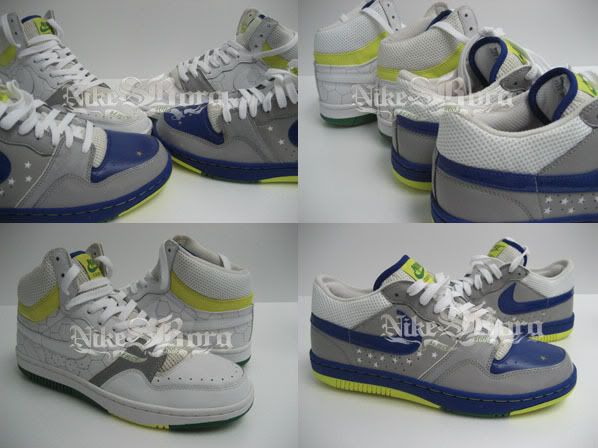 The Court Force "Presto" Pack consisted of CF low n High with both outsoles in green/yellow (brazil) colorway n "presto" materials on the upper back heel, inner lining and tongue.. ..
CF Low in Med Grey/Old Royal blue with small star print on side panel of shoes, sick colorway !!!
CF High all white hexagon print on both side panel n yellow strip on the ankle…
Simple n Clean colorway…
enjoy n peace
More from Nike CF
---
Here is another NSB Exclusive, the Off! bug Sample which could possibly be a prototype to the Mosquito Dunk we …
Forum-member Dyck has posted a complete and comprehensive review of the Tre A.D. on his Weartested blog. So, if you want …
Pictures shown is the upcoming Nike Court Force low WMN's - Neo Orange/Pink colorways.... enjoy More pics after the jump....
Editor Picks
---