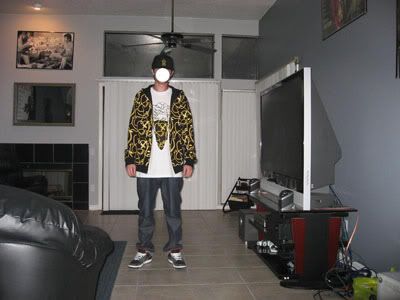 QUOTE NSB'ER:
This article was posted on www.dontbelievethehypebeast.com you won't believe who's pic they used…..who the f&%k do they think they are?
Gotta admit the site is kinda funny though. However much i like dbthb, taking the piss out the people who read it is not cool
thats freaking dirty… they juss hating on our stezz… im proud.. your guys proud to show whats up… much props to the people keepin it up… and not juss the hypebeasts who ruin the game…. but to the true shoeheads that like every shoe instead of juss dunks…
much love omg the pictures on that article are from here. thats listen to ghostface! thats messed up that they took the pics from our site and ragged on our own ppl from the forum.
some of the stuff there is funny but fuck man thats fucked up No disrepect to anyone here but they do have a point to make. Taking pictures of oneself to impress other guys on the net is pretty gay. *shrug* I still like to check the 'What are you wearing threads'… Stuff like this doesn't get to me.

Discuss in our Forum
More from Offbeat Info
---
Just in this afternoon via the good people over at Premier is this clean looking dunk high from Nike SB. …
After weeks of rumors, Bonnaroo has confirmed earlier this morning that U2 will make their first apperance headlining a US …
Complex Magazine has gathered together their list of "The 20 Sexiest Female Nike Athletes of All Time." Check it …
Editor Picks
---