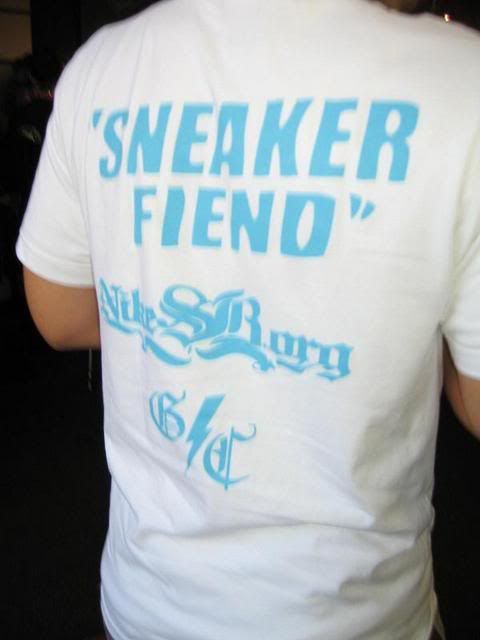 QUOTE XJOMOX:
alrite here are the pictures. these are mostly kayotiks. but i stole them like i stole your bike.
and of course, GONE CORPORATE IS IN THE BUILDING! courtesy of prettyboy
overall, it was alrite. sold my jpacks finally. someone wanted my DS calis while i was at lunch for 420… if that was you, please get back to me. oversaturation of hoodies available. kayotik picked up some sweet caves for a good deal. i got nothing. a lot of guys asking for prices. the way it goes is (and if you don't know this already, you haven't been around long enough), you price your shoes a little high so that the buyer can go low, and then you meet in the middle. no one wanted to make an offer on my kicks though. ah well maybe next month. i think next month i just might get a table with some other guys. but we'll see how that plays out.
ironic moment: the dj spins 50 cent's "window shopper"
till next time
Props NSB'r Moderator xjomox on the pics and infos..
More from Events / Shows
---
If you are familiar with the SPoT blog, then you have probably seen articles related to all things sneakers written …
In support of Alive & Well associate fourcolorzack's(USA) attempt to win the Redbull Thre3style world finals this week in …
Friday September 7th 2012, Crazy Monk aka Steve Olson will be celebrating the release of his debut album, "27th Letter …
Editor Picks
---