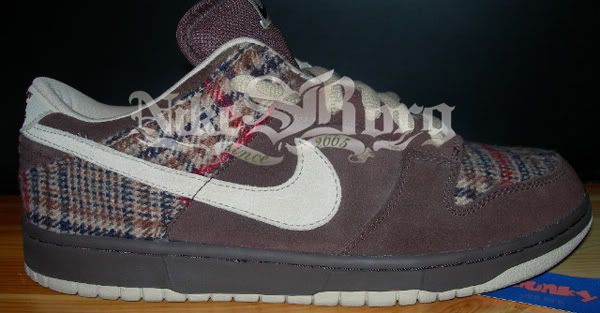 Its not the latest news and we knew that this sick Red Tweed Low Sample was the original Tweed Low being scrapped with no official reasons given.
Our Moderator dunky picked up this baby recently and its updated at our Dunktionary Forum as source for new heads who has joined the shoe game.
Only 24 pairs in existance worldwide….
enjoy
More from Dunk SB Low
---
<p><img src="http://blackboxes.s3-us-west-2.amazonaws.com/196f9138c67b94d9e63a6a455b3dc4a6.jpg" /></p> <p>We've seen photos on the forum of the latest J-Pack Hi, here's a look at the lo's. Check …
<img src="http://necrostock.s3-us-west-2.amazonaws.com/ab84ed26ed361f5f5e9a30b7b5707172.jpg" /> <img src="http://necrostock.s3-us-west-2.amazonaws.com/0ddebed2d1ad1f3cff6383a25a8bda2f.jpg" /> <p>Alright, we&#39;ll give you another look before anyone else. Our source tells us that there …
<p><img src="https://necrostock.s3-us-west-2.amazonaws.com/nike-dunk-sb-giraffe-21451261.jpg" /></p> <p>Different kind of "Safari" print hits the Dunk lo in the upcoming months.. check out more after the …
Editor Picks
---