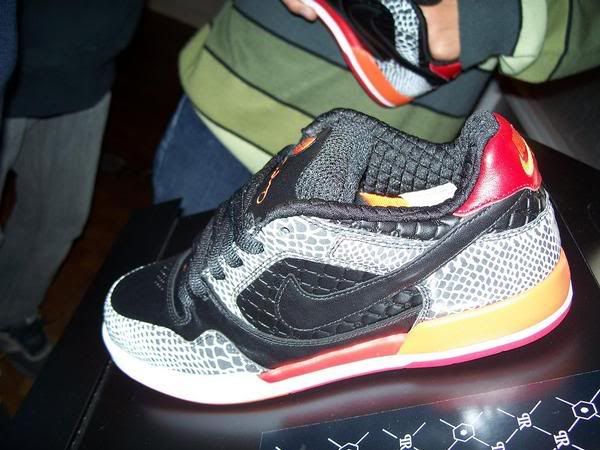 Our member Hilikus just posted these new P-Rod 2 samples that he found on P-Rod's Myspace, and some are pretty damn surprising. Next to some colorways we've already seen (and the first real live pic of the 'Pigeon' P-Rod of wich we posted a catalogue scan a couple of days ago) there are some freaky new things. For starters this snakeskin version..

Then we've got a P-Rod 2 high on this pic (next to another shoe I couldn't identify)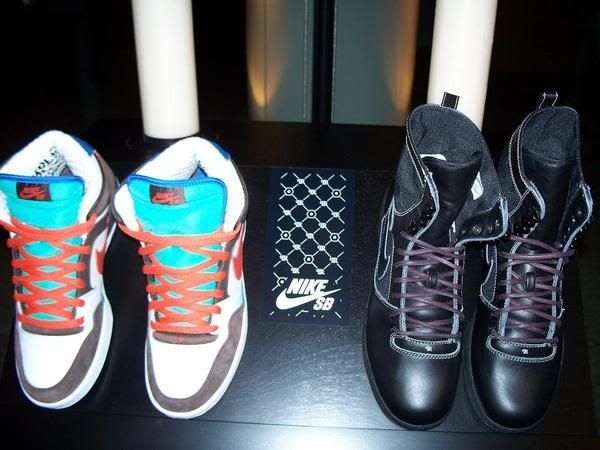 And here we see a Free-Rod, a mix between the P-Rod 2 and the Nike Free 5.0 It also features a different signature that isn't P-Rod's.
We don't know if you'll ever will be able to find these on the shelfs of your skateshop (maybe this is the new Elite series?) but as soon as we find out, we'll let you know. In the meantime, check some more pics and discuss them in our forums.
More from Offbeat Info
---
Just in this afternoon via the good people over at Premier is this clean looking dunk high from Nike SB. …
After weeks of rumors, Bonnaroo has confirmed earlier this morning that U2 will make their first apperance headlining a US …
Complex Magazine has gathered together their list of "The 20 Sexiest Female Nike Athletes of All Time." Check it …
Editor Picks
---