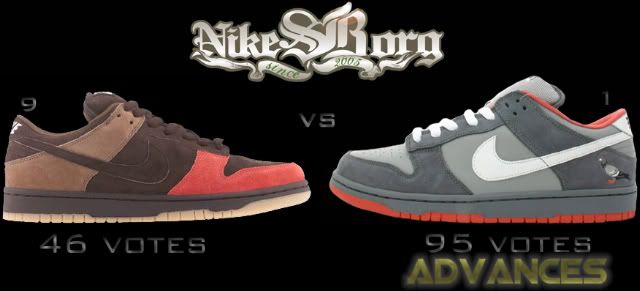 No village idiots here NikeSB.org, the Pigeons won! The Bison's just couldn't fly.
None of the Brazil series could hang in to make it to the Sweet 16. These K7's were the last of them, and the PL Blue Avengers danced all over them.
Zoo Yorks were a heavy favorite and barely pulled the win over Homers. DOH!
The Bonsai Hemp's didn't smoke the Bucks but they did put the fire out for those who voted for them.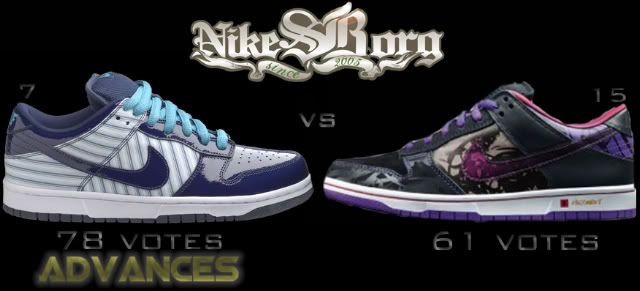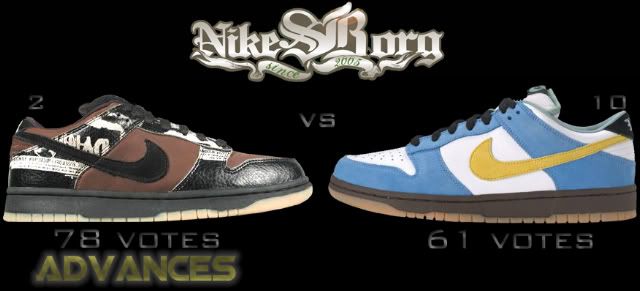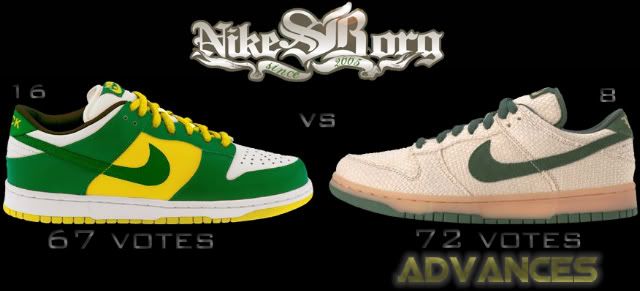 You might also like
---
More from Nike SB
---
396
Recently, Nike selected an SB App user to receive a customized pair of Janoski's. Watching the video, most notably around …
Nike SB has released the Lost Art Collection, featuring designs by Liverpool artist/skater David Mackey. We have the Lost …
Editor Picks
---