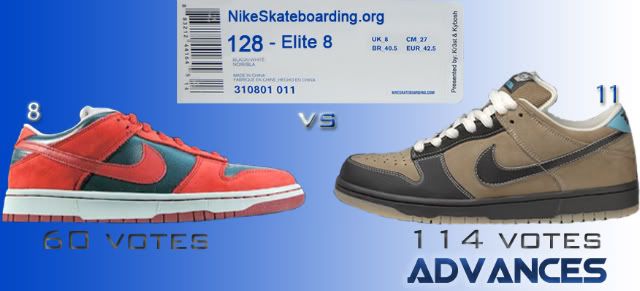 Slams were able defeat the OG Sharks, without even blinking. Sharks received a decent amount of love in this showdown, but weren't even close to giving the Slams a run for their money. Slams sealed the deal with 50+ more votes.
This match was a very good one at that. Tiffs vs Heinekens, two sneakers which each have quite the cult following as demonstrated in the voting. The average age of nsb members came into play as most are not over the limit yet and just don't have an appreciation for beer. Tiffs again move on.
What a shame?!  Heinekens should have won easily, but clearly hype has the vote.
You might also like
---
More from Nike SB
---
400
Recently, Nike selected an SB App user to receive a customized pair of Janoski's. Watching the video, most notably around …
Nike SB has released the Lost Art Collection, featuring designs by Liverpool artist/skater David Mackey. We have the Lost …
Editor Picks
---